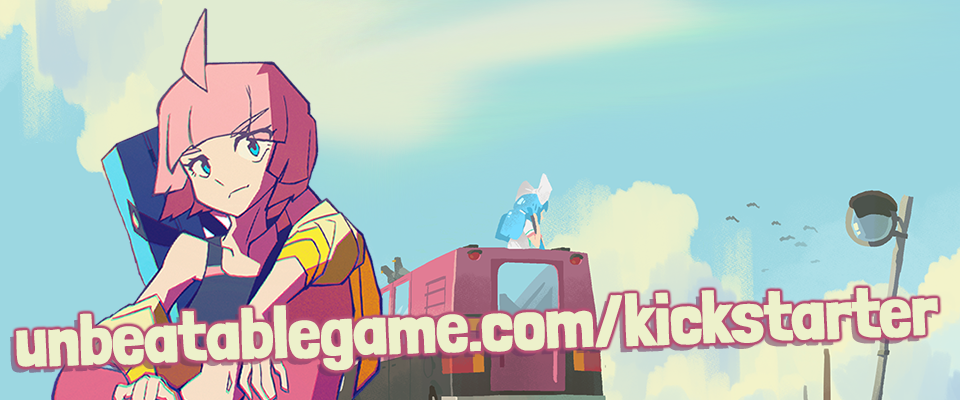 UNBEATABLE: ARCADE MIX
ARCADE FINALS and ARCADE MIX V1.04!
---
UNBEATABLE: ARCADE FINALS begins! Here's our newest patch of ARCADE MIX to get you started on the event - best of luck, and have fun!
(to participate in our cool, first-ever competitive UNBEATABLE event, head to our discord now: https://discord.gg/cVhZahh)
HERE ARE THE PATCH NOTES, LET'S GO:
The addition of a ARCADE FINALS exclusive beatmap, FOREVER WHEN (UNBEATABLE difficulty)! Try a early version of our newly unlocked B-SIDE as the special fourth track of the tournament!
The grading scale has received a overhaul - a Full Combo/No Miss will provide a boost to your rank, and percentage requirements for certain ranks have been adjusted.
"BARELY" hits will no longer count towards full combo. Finishing a level without any barelys or misses will award you with a FULL COMBO, whereas finishing a level without any misses awards you with a NO MISS.
S+ and S++ Ranks are can now be acquired on all beatmaps. (All of Punchy's S ranks are now S+ ranks as an example)
The accuracy window for several note types in the game has been widened - should make things (like the end of hold notes) a little more lenient!
There will now be a option to reduce camera motion which will disable tilts, shakes, and zoom-ins (this will not change camera flips, which is a game mechanic) in the game settings.*
Background dimming is now a selectable option - you can adjust the percent opacity up to 90%.
Added approach circles to incoming spam notes
More adjustments to several beatmaps.
Fixed the bug where dodge notes placed at the same time as regular notes displays the twin notes bar
The main menu will now be updated to indicate what version you are playing.
* In future updates, these options will be more granular.
Alright, see you on Discord! Let's do this!
<3 from D-CELL GAMES
Files
UNBEATABLE: ARCADE MIX - V1.04
107 MB
Apr 30, 2021