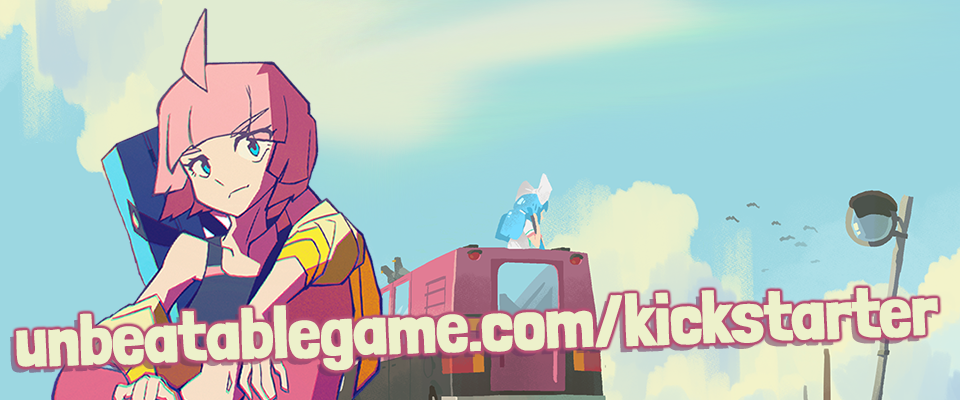 UNBEATABLE: ARCADE MIX
Short patch for the night! This should fix a critical issue with some levels freezing, as well as make adjustments to the game's audio.
WHAT DID WE CHANGE?
Fixed the issue where the game would freeze on the start of beatmaps (notably occurring in Proper Rhythm). If no issues persist, we'll be taking down V1.0B tonight (which was made for those experiencing this issue).
Combat sound effects are now slightly louder.
Changed the "end hit" sfx for hold note attacks, should sound as originally intended.
Quaver's attacks now have their own SFX!
Fixed a bug where adjusting SFX volume doesn't actually change volume.
Made minor adjustments to Forever Now [Hard] and Forever Now [Normal] (removes some of the spikes below hold notes)
ISSUES WE'RE CURRENTLY AWARE OF / WORKING ON:
When pausing at the very start of the song, the screen will uncontrollably shake.
Settings are apparently not properly saving when playing new songs. We haven't been able to replicate this on our end - if you're experiencing this, please ping us on our discord in #unbeatable-feedback!
Options to reduce motion (camera flips / zoom-in / tilt) are being worked on! They will be in a future patch.
+ a lot of other things! check our #unbeatable-feedback-tracker channel to vote on various features we could look into down the line!
JOIN THE DISCUSSION ON DISCORD: https://discord.gg/cVhZahh
P.S. - WE HAVE NEW STRETCH GOALS! SEE OUR LATEST KICKSTARTER UPDATE.
Files
UNBEATABLE: ARCADE MIX - V1.02
107 MB
Apr 22, 2021
UNBEATABLE: ARCADE MIX - V1.0B
100 MB
Apr 15, 2021